New Updates!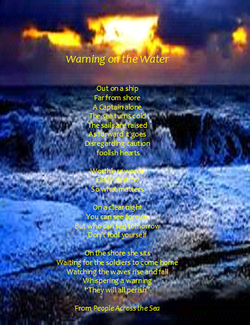 Check out the poetry/songs section in September as I will be
updating it weekly including some of the material from my upcoming book, The
Amazing Adventures of Mouse, the Cat.


Quote of the Week: "It's discouraging to think how many people are shocked by honesty and how few by deceit." -Noel Coward.


Read below for more examples!
---
Latest Adventures!
Just Visited Mesa Verde National Park. Great place to visit! The book The People Across the Sea was inspired by a visit here.
---
Local Bookstores:

Pueblo Pulp: 120 S. Union,
(719) 543-7220

The Bookery, 129 E. Abriendo, (719) 544-1135,

Colorado State University Bookstore

Also Available in ebook formats!

Links to find my books:

For a Personalized copy, call Faith Bent at The Bookery, (719) 544-1135. I'll stop by and sign it and she'll ship it to your location!

You can also find my books at any branch of the Public Library in Pueblo.
Copyright 2001 by Louis Paul DeGrado. No contents of this website may be reproduced,
stored in a retrieval system, copied, or printed for display without written
permission from the author.